Back to archives
5 tips for a family hike in the south of Mauritius
No doubt hiking with kids can be difficult, but it can also be one of the most rewarding experiences. Indeed, the appeal of the wild South of Mauritius may be hard to resist with its wide-open spaces, incredible waterfalls, rolling valleys, majestic Morne Brabant and its panoramic view of the Indian Ocean. To make your outing successful, be prepared!  With that in mind, take a deep breath and read these 5 tips that will keep your hike kid friendly.
1. Ask yourself the right questions before hiking with your children.
Introducing your children to the joys of hiking can sometimes be an uphill battle. If the route is too long or too complicated, don't be surprised if your little one ends up on your shoulders halfway through. To avoid the hike becoming torture, there are several criteria to consider: the weather, safety, the most suitable route for children… Do you know how many hours they can walk? A little tip to remember: 5 years = 5 kilometres. The calculation is quickly done, so an 8-year-old will be able to walk 8 kilometres easily. From the age of 12 onwards, they have a good stamina, equal to that of an adult, but to motivate them, you need to be flexible. For example, you can suggest that they bring one or two friends along.
2.Communicate with your children beforehand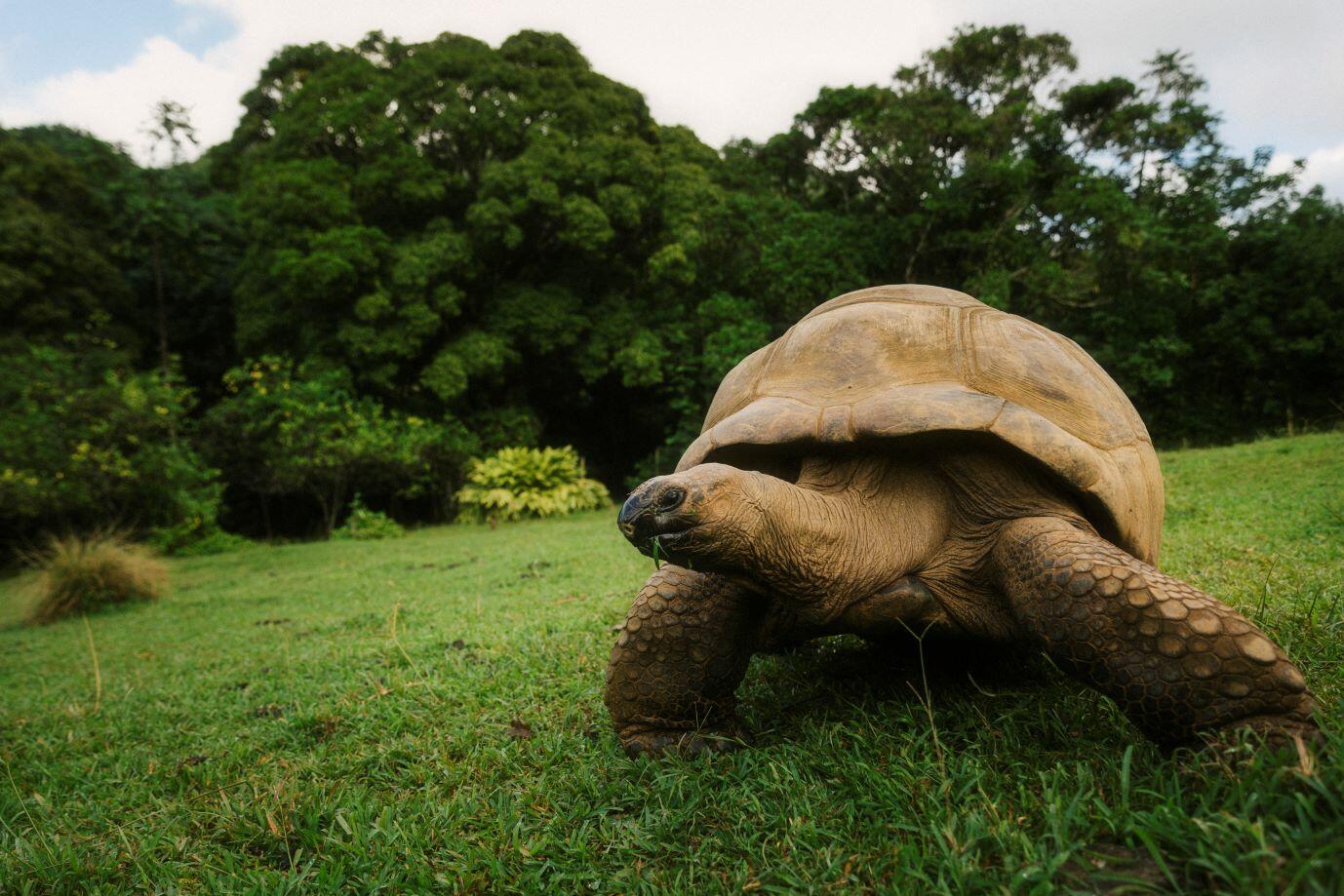 Before you set off on your family adventure, remember to communicate certain safety rules such as "don't stray from the adults" and "stay on the trail". Also, take the opportunity to teach your children about the importance of respecting the environment. It's time to let your imagination run wild; you could try guessing games or spy games…sky's the limit.   Don't forget, it's about exploring the trail and learning. Involve them as much as possible in the decision-making process, they will be happy to feel that their opinion counts: "Do you prefer this route or that one?", "After the walk, we can go for a swim in Blue Bay if you want"…
3.No need to stress, just plan ahead
With its tropical climate, Mauritius sometimes oscillates between mild sunshine and unpredictable rains. Pay close attention to the weather, not only the day before, but also the day of your trip. A simple solution is to install a weather application on your phone that notifies you of any sudden changes in the weather around the South of Mauritius. Also make a checklist to make sure you haven't forgotten anything. It would be a shame to forget the sunscreen or bug spray and come home red and puffy! Compulsive planners will tell you, there's nothing like lists to calm the mind…
4. Pack child-friendly hiking gear
Make sure the whole family has the right clothing and equipment for optimal safety. Children in particular need equipment that is appropriate for their size.
Good hiking shoes are a must!
Make sure your kids wear adequate shoes. After All it's a hike not a fashion runway, so dress for success. Avoid new shoes, it may hurt their little feet. If you have no other option, encourage them to wear them out by walking around the house. Choose lighter shoes with soft, ribbed soles. If the shoes are too heavy, your children may tire quickly and be in a bad mood (help!).

It's not essential, but your little hikers will certainly want to do what mum and dad do. Of course, the bag should be as light as possible so that it doesn't get in the way. Nevertheless, you may find an errant toy that mysteriously found its way inside … Furthermore, choose a backpack adapted to the respective size of your children.
Drink water, no soft drinks (sorry, not sorry)
It's impossible to go hiking without drinking water, especially if you plan your hike in the height of summer. For both young and old, it's important to stay well hydrated before, during and after the hike, otherwise headaches can occur. Make sure your children (and you) drink a few sips regularly instead of taking it all in at once. Avoid carbonated drinks, which accelerate dehydration. Also consider snacks such as a cereal bar to boost your energy if you feel a little low. You can also bring a picnic lunch, but if you are walking through a nature reserve such as La Vallée de Ferney you will easily find a restaurant serving typical Mauritian dishes. Yummy!
5. Deal with the unexpected like true adventurers
Remember life is full of unexpected events and you are not immune to a cramp or a fall… But this is no reason not to be prepared to overcome them! Always keep a first aid kit in your backpack. If you need reassurance, you can always hire a professional guide to accompany you.
Bonus tip: Plan an after-hike
After a day of hiking with your kids in the beautiful south of Mauritius, it's important to plan the perfect after-hike experience. One great option is to head to the Ferney Falaise Rouge Restaurant for a delicious meal of local dishes. This restaurant is located within La Vallée de Ferney and offers stunning views of the surrounding nature reserve. Kids will love trying out the traditional Mauritian cuisine and exploring the restaurant's picturesque surroundings. Another great option is to head to Blue Bay Beach, located just a short drive away from La Vallée de Ferney, and take a refreshing dip in the crystal-clear waters. With its calm and shallow waters, Blue Bay is the perfect spot for families with young children to cool off and relax after a long day of hiking 
Now that you are ready to let out your inner Indiana Jones, we wish you a good adventure and beautiful discoveries in the south of Mauritius.